LOUIE'S JAZZ CORNER
Howdy, and welcome to my web-page!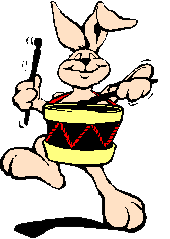 I listen to a lot of jazz, and sometimes I even have thoughts about it. This Internet Zone will be a hub for some of those. Let's go!
If the audio players don't work, try refreshing the page.
EGBERTO GISMONTI - CIRCENSE (1980)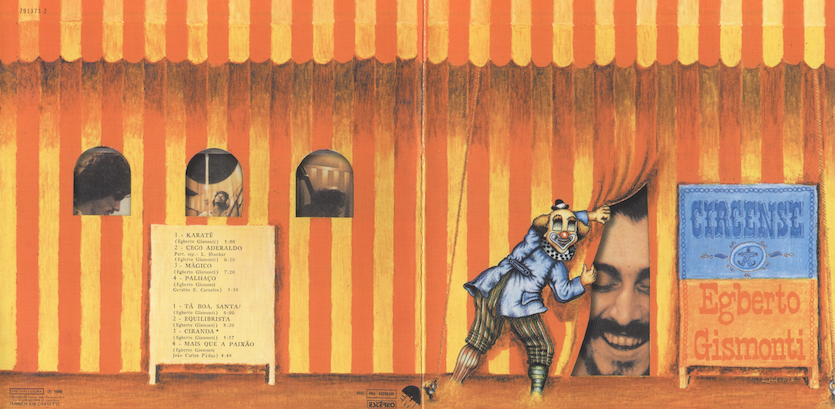 Egberto Gismonti! What a delightful name. He's a Brazilian composer and guitarist/pianist with some super interesting ideas - combining traditional Brazilian folk styles with weird, occasionally avant-garde modern jazz sensibilities. This is a frankly infallible combination, although occasionally he gets a little smooth for my taste (especially in the slower songs).
I first heard Gismonti through a cover on Youtube of the song "7 Aneis", by Daniel Murray (an incredible version you can check out here.) It's joyful and mostly major but has that weird chromatic edge that is really endearing. This is true of the tune above, entitled Karate (there's a circumflex on the e, but I don't know how to do that in html). It's SO fast. Like, ridiculously, about-to-fall-apart fast, but it's SO good, and it just KEEPS GOING!!! The flute and piano unison line is absolutely buckwild, and then it turns into a weird funk tune for a second. This tune is rad.
There's a really fun mix of moods on Circense, and the musicianship is top-notch. I'm excited to continue my journey through Gismonti's discography.
BOBBY HUTCHERSON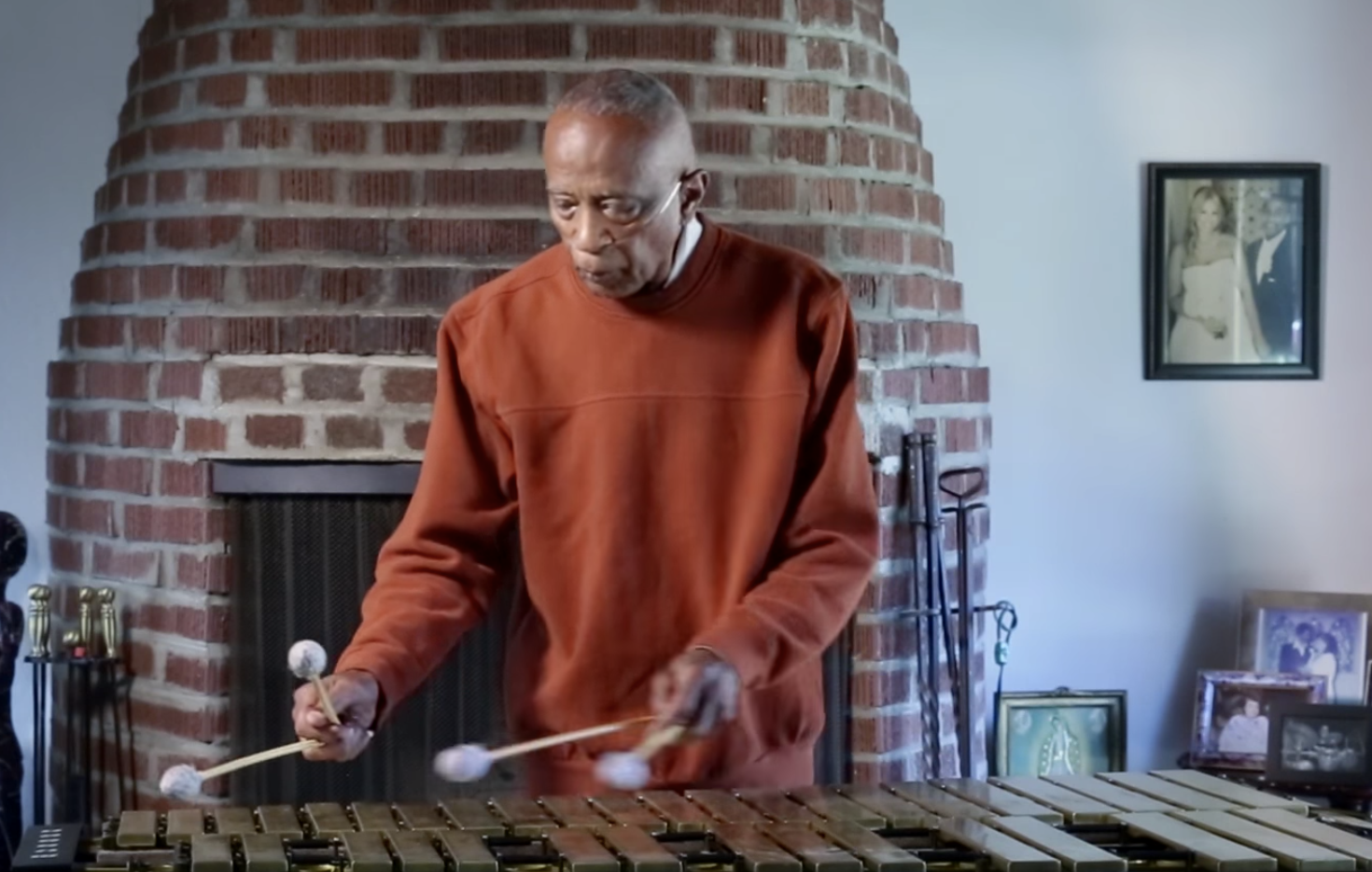 Jazz at Lincoln Center has a fun series called "A Night In The Life," which is ostensibly a walkthrough of a jazz artist's day, but usually is just a nice casual chat. I just wanted to talk about how much I loved Bobby Hutcherson's episode - because frankly, it made me kind of emotional.
When you think of jazz vibraphone (IF you think of jazz vibraphone at all, which is a big if, I'll admit), Bobby Hutcherson immediately comes to mind. For me, it's Milt Jackson, and Bobby Hutcherson - those are the two giants. A lot of jazz players at that rarefied level kind of just live and breathe jazz, and only jazz, which is a great and wonderful thing. But I do wonder about...y'know, their other interests, their friends and family, their life OUTSIDE of music - because there's a sort of balance I'm trying to strike in my own life.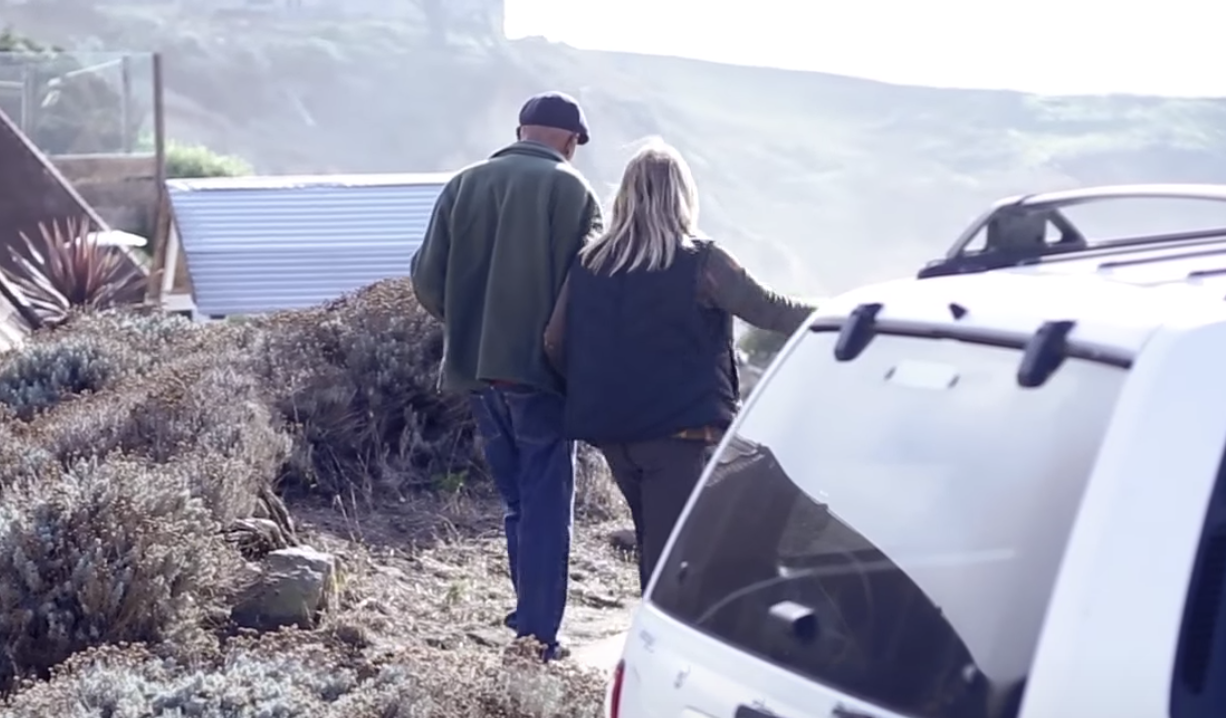 Which is where Bobby comes in. Bobby (who sadly passed away not long after this video) is so gentle and thoughtful. He lives with his wife Rosemary (together for 40+ years!) in a house by the ocean and delights in homemade apple juice, which is incredibly delightful. You can just tell he loves his wife so, so much, and he also is an avid fisherman, to the amusement of his peers. He seems to be approaching life with appreciation and joy, and it's really nice to see a master musician...I don't know...taking it easy! But certainly not to the detriment of his art - the version of "I Wish I Knew" he plays solo at the end is...divine. I actually think I'm gonna transcribe it.
Anyway. I'm sad that he's no longer with us, but I'm glad he lived a life he enjoyed while still making lovely music. That's what I want for myself too.
JOE PASS - GUITAR INTERLUDES (1969)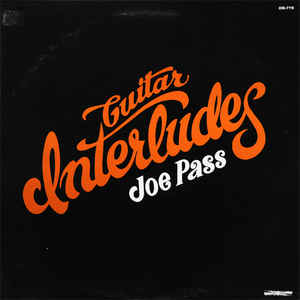 Joe Pass is the King. Whenever I try to play solo jazz guitar, the shadow of Joe hovers above me, and I reach for the hem of his poorly-tailored trousers in vain, for He is Unreachable. He then plays a blues at 200 bpm and I am slain.

I don't really think that, but what I mean to say is, I really like Joe Pass.

Guitar Interludes is an anomaly. I'd love to hear the story behind it.

The first half of the album is absolutely gorgeous. Solo guitar pieces composed by Joe himself, with interesting harmonies, and a really emotional and compelling voice - they are very different from his later work, which are typically standards.

"Song for Alison" is maybe one of my favorite guitar pieces ever. So is "Levanto Seventy". Man, "Vesper Dreams" is crazy too! You might be able to hear the effect these pieces have had on me. The atmosphere they create is just lovely.

Then the second side of the album starts.
What is this floaty, nothing choir doing here?? Why are these just mediocre pop songs with Joe aimlessly noodling about?? I cannot get over the choir. They sound like a church choir, but in the bad way. Joe plays well, naturally, but it's very odd. These tunes would probably make pretty good samples in a hip-hop joint, though.

Joe, I love you. You look like Mario and you play guitar like a dream.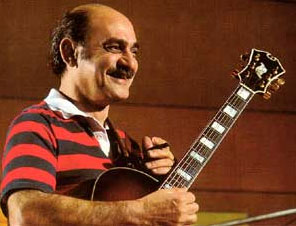 HAMPTON HAWES - NORTHERN WINDOWS (1974)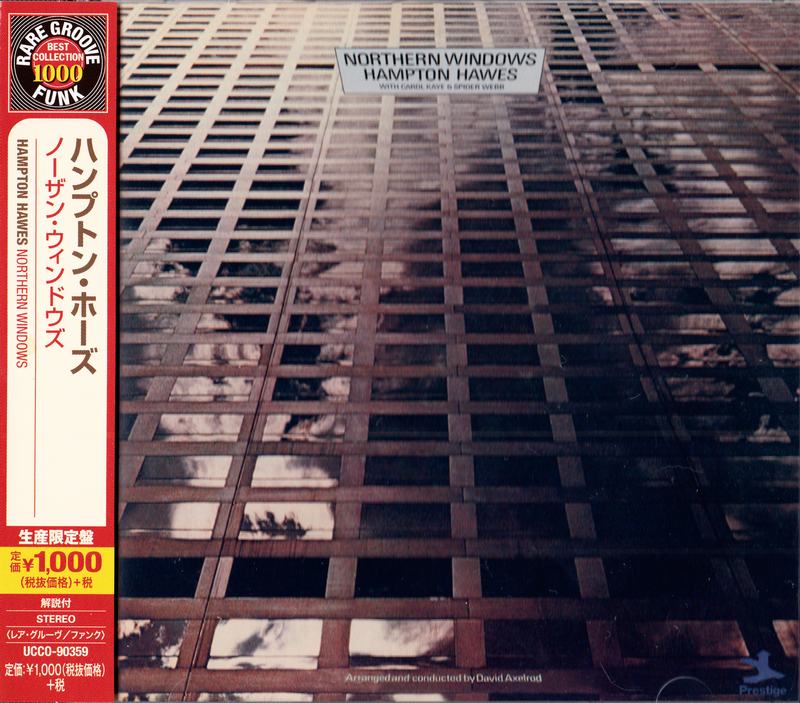 Hampton Hawes is not usually my favorite jazz pianist - that honor might go to Herbie Hancock. Wynton Kelly? Red Garland?? Actually, I have no idea. It's kind of silly to choose, really.
Well, anyway, Hampton's straight ahead stuff is very good. That much is indisputable, but it's not exactly my cup of tea. But this? This album kicks ass.
The melding of jazz and funk might've caused some contention when it was new, but I think it's pretty standard fare now, and usually appreciated (think of Herbie's 70s albums, or any number of funky soul-jazz organ records from the 60s-70s). Northern Windows falls squarely within this "funky" jazz sphere - there's heaps of electric bass and groovy drum breaks, and Hamp even plays Rhodes on most of the album. Oh, and who was that on bass and drums again? Why, it's Carol Kaye and Spider Webb! Yes, famous session bassist Carol Kaye, with now probably thousands of records under her belt, and Spider Webb, who I don't know much about, but who certainly has the greatest name of all time. The bass and drums sound crispy on this record.
Here's a picture of them from the back cover (on either side of Hamp). They were married at the time.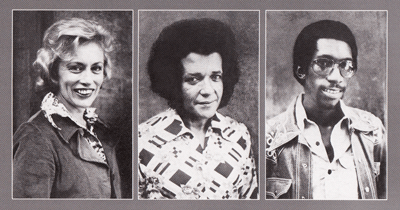 Now that's a power couple.
The compositions are solidly catchy, and the big horn arrangements (courtesy of David Axelrod, who produced many Cannonball Adderley records!) are fun and NOT annoying. I clarify because I think big arrangements on things often sound cheesy. But they work here!
My favorite tune on this is probably "Bach", which goes really hard on its arrangement and has some extremely vibey chords in its B section - proto city pop? - check it out:
Those weird passing tones and tensions! A lot of the rest of the album is pretty regular funk on blues changes, but it's moments like this that endear this album to me. (You can find it online, or on Youtube pretty easily.)
CLIFFORD JORDAN - THESE ARE MY ROOTS (PLAYS LEADBELLY) (1965)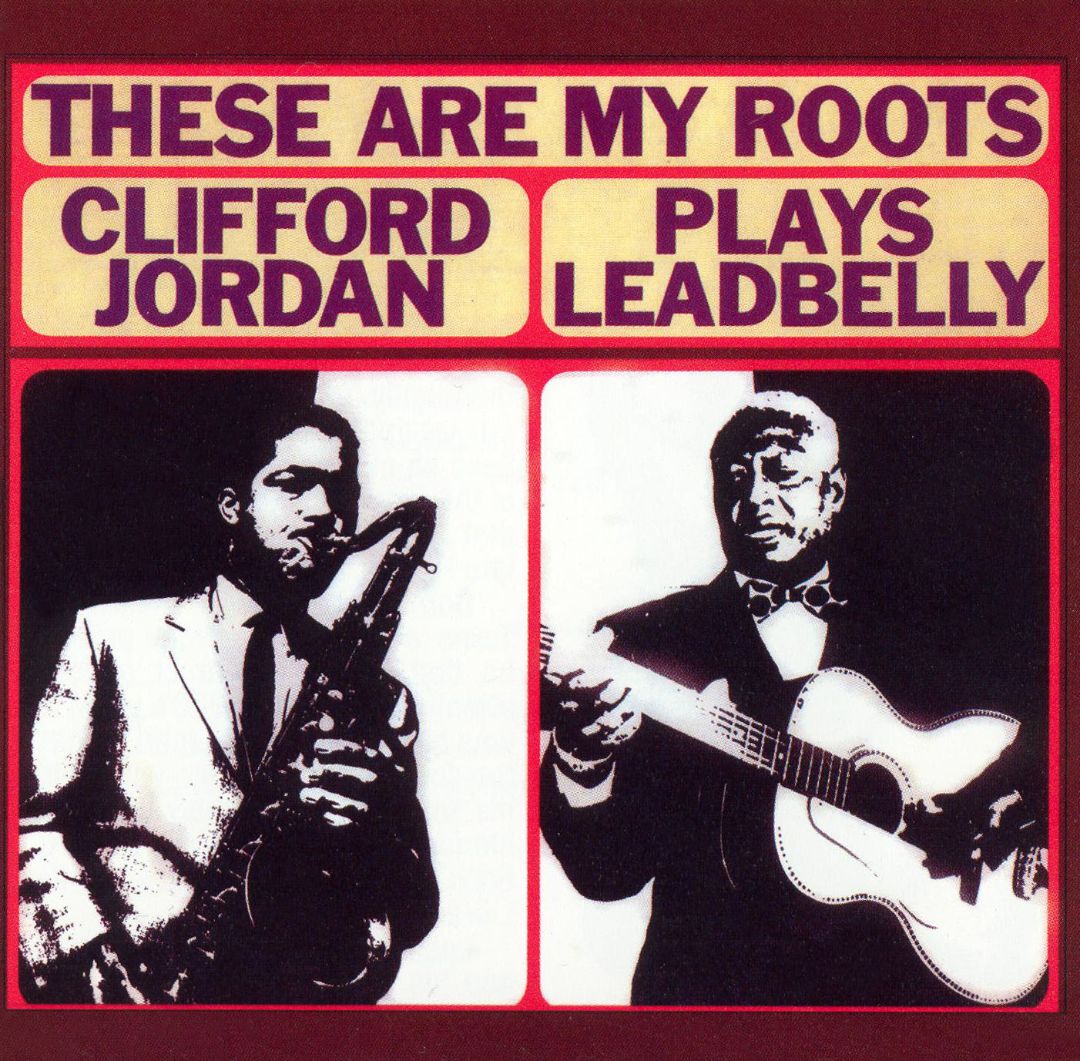 This one is a New Favorite.
Clifford Jordan was a real Powerhouse Tenor player. I first heard him ages ago, when I downloaded his first albums for Blue Note Cliff Jordan and Blowing In From Chicago. Both are excellent, but the latter also features John Gilmore, a frequent tenor player for Sun Ra, and the two of tenors duke it out in an exciting fashion.
However, I had never heard of this one until just recently. It's a very fun idea (and exactly the sort of concept/themed album that I really enjoy) - Jordan, who's usually a more hard bop sort of player, interprets Leadbelly songs with old-school arrangements and flair. I mean, there's even a BANJO, for goodness' sake! And a good one at that.
It's extremely satisfying to hear some 60s guys really diggin' in. Highlights for me are the raw muted trumpet rasps of Roy Burrowes on trumpet and the crunchy synergy between Richard Davis on bass and Albert "Tootie" Heath on drums. The BOUNCE on the bass drum and bass on "Silver City Bound" is to die for, and Richard Davis also goes HAM on his solo on "Goodnight Irene".
Goodness gracious.
There's also two vocal numbers featuring some serious and soulful singing from Sandra Douglas. IT'S GOOD STUFF. (It's hard to come by, but the tracks are all on Youtube.)
BILLY BANG - RAINBOW GLADIATOR (1981)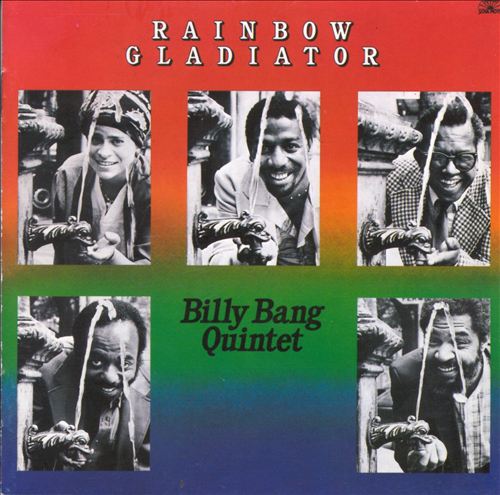 We're starting off on kinda a heavy one! I won't lie, I used to be kind of averse to this sort of freewheeling 80s jazz - certainly much less by-the-book than, say, a 50s Blue Note session - but now I see the error of my ways. There's something very joyous and open about it, which these days is something I value very much.
Billy Bang was a free jazz/post-bop violinist, mostly active in the 80s and 90s. This is the first album I've heard from him, and I'll definitely be checking out more. He seemed to have quite a tumultuous personal life, but he sure was a hell of an musician.
And the other musicians on this date are no slouch either - I'm particularly fond of the angular clonks of Michele Rosewoman on piano - she kind of reminds me of a cross between John Hicks and Thelonious Monk. I will say that Charles Tyler on saxes.......kind of doesn't swing as much as the others? But in the ensemble he sounds great. His solo on the title track is Questionable. I would've loved to hear someone like Pharoah Sanders or Billy Harper on this.
The compositions are really the best part of this album. They all have weird but memorable themes - kinda noisy, but very fun! "Bang's Bounce", the final track, is frankly some of the loudest acoustic jazz I've literally ever heard. And the atonal stride-funk of "New York After Dark" is just wild.
Jeez.
If fun freeform jazz is your thing, but you still want a solid beat to go with it, you could do much worse than this. (It's on Apple Music and Amazon, or on the blogosphere, if you're willing to search a bit.)
You've reached the beginning of the blog! Maybe I'll put other things here too. Check back soon for More Updates.